Products
Epson offers several types of products for different printing applications.
D Series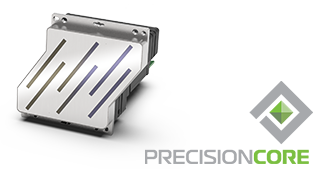 The Epson D series is a lineup of printheads with 1200dpi resolution.
The D3000 series enables digital printers to deliver image quality and print speeds comparable to those of existing analog printers.
S Series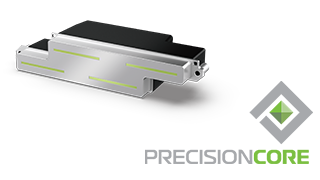 The Epson S Series is a lineup of printheads focused on high productivity, high image quality, and head expandability.
Because these printheads are small, you can align a number of them within a limited space. This makes the printer much more compact.
I Series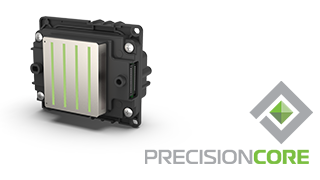 The Epson I Series printheads are focused on high-quality printing. They have a compact shape and can be accurately aligned across four colors.
F Series / L Series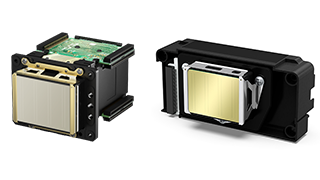 Epson's F Series and L Series printheads are MACH type printheads. They feature powerful actuating and make it possible to use up to eight colors in one printhead.
Product specifications and descriptions are subject to change without notice.